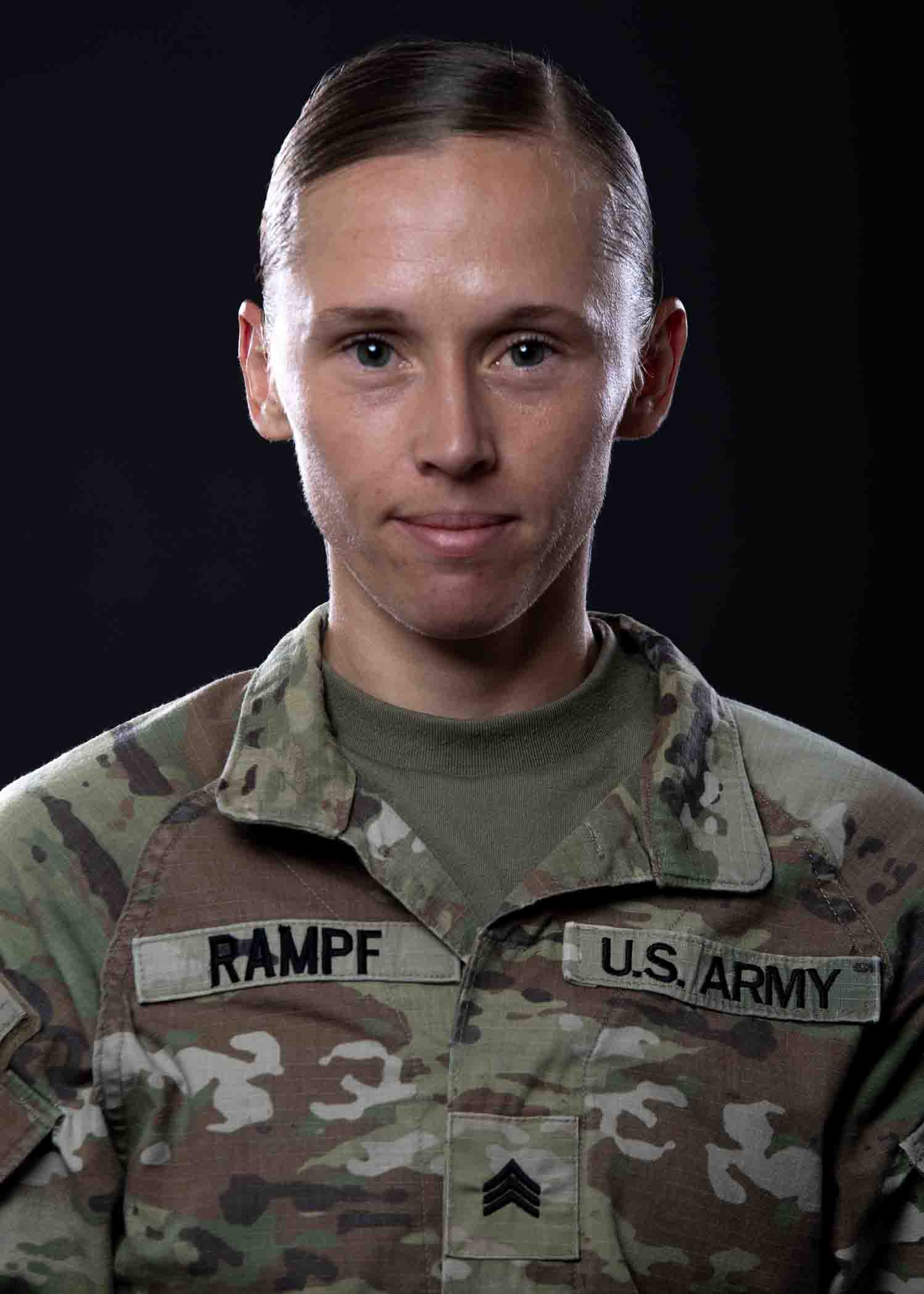 SGT Colett Rampf
Track and Field
Event:
3000m Steeplechase
Hometown:
Premnitz, Germany
High School:
Sportschule Potsdam "Friedrich Ludwig Jahn"
College:
Saint Leo University
MOS:
68P Radiology Specialist
SGT Colett Rampf, a Radiology Specialist (MOS 68P), hails from Premnitz, Germany, and found her athletic passion in Track & Field, specializing in the 3000m Steeplechase. She began her sports journey in her homeland, representing Germany at the International Triathlon Union European Cup in Cremona, Italy. After being recruited for a scholarship at Saint Leo University in the United States, she transitioned to cross-country and track, achieving NCAA All-American status seven times. Her journey took an unexpected turn when she volunteered for a cross-country race and secured second place, leading to her enduring love for running.
Colett joined the Army in August 2020 to give back to the country that provided her with life-changing opportunities. She takes immense pride in balancing her military service with her passion for athletics, representing Fort Carson at the Army Ten Miler and the U.S. Armed Forces Sports Championships in Cross Country. Colett's story exemplifies her commitment to service, personal growth, and finding the perfect balance between her Army duties and her beloved sport.
It makes me very proud that I have received this unique opportunity to serve this great country while simultaneously participating in track and field at the same time. Combining a military career with sports can be very challenging, since it requires balancing rigorous training and discipline of military service, however, it provides valuable opportunities for personal growth, teamwork, and leadership development.
Career Highlights
7 x NCAA All-American
2023
2nd place – Army Ten Miler, Washington, DC 2023 (Women's event)
2nd place – Armed Forces Cross Country Championships, Richmond, VA (Women's event)
2022
1st place – Army Ten Miler, Washington, DC (Women's event)
2019
3rd place – German Athletic Championships