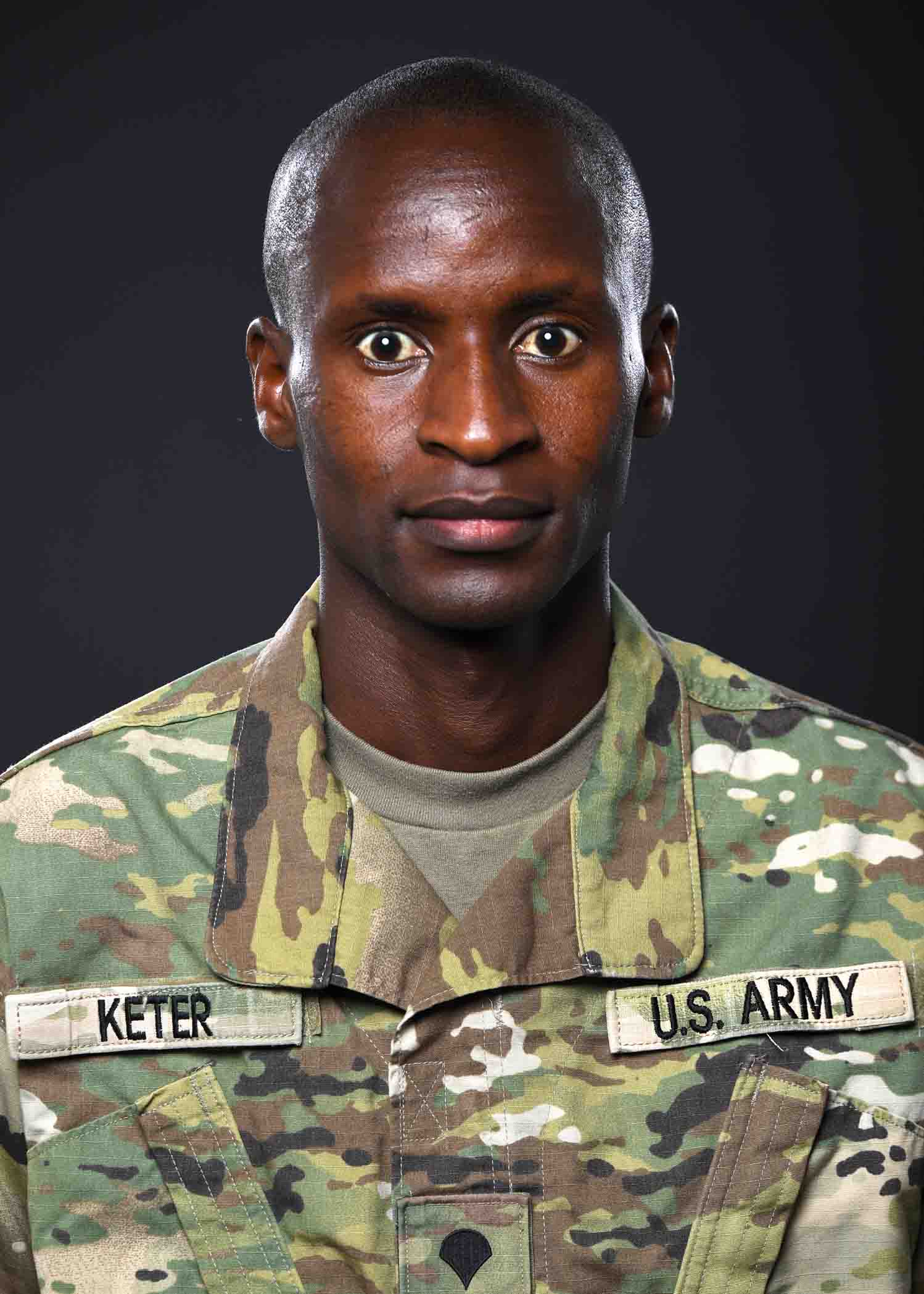 SPC Benard Keter
Track and Field
Event:
3000m Steeplechase
High School:
Tengecha Boys High
College:
Texas Tech University
MOS:
92Y, Unit Supply Specialist
In 2010, SPC Benard Keter had graduated high school, and wanted to do something that would change his life, and his family's. He found quick success with running, and came to the US on scholarship. Having watched his brother run in the Olympics, Keter chose to specialize in steeplechase, a race he says "is not just a physical event, but more of a mental event." He ran for Wayland Baptist University and later Texas Tech University – and now pursues hopes for Olympic greatness through WCAP.
Being a Soldier-athlete means everything…not only to me, but also my command. It gives me an opportunity to perform at my best on the track and in uniform.
Career Highlights
2023
2nd Place - USATF Outdoor Championships, Eugene, OR (3,000m Steeplechase)2022
U.S. World Team Member (3,000m Steeplechase)
2nd place - Portland Track Festival, Portland, OR (3,000m Steeplechase)
3rd place - USATF Outdoor National Championships, Eugene, OR (3,000m Steeplechase)
2021
U.S. Olympic Team Member
2nd place - Portland Track Festival, Portland, OR (3,000m Steeplechase)
2nd place - USATF Olympic Trials, Eugene, OR (3,000m Steeplechase)
2019
1st place - Portland Track Festival, Portland, OR (3,000m Steeplechase)
4th place - Pan American Games, Lima, Peru (3,000m Steeplechase)
2nd place - Army Ten-Miler, Washington, DC