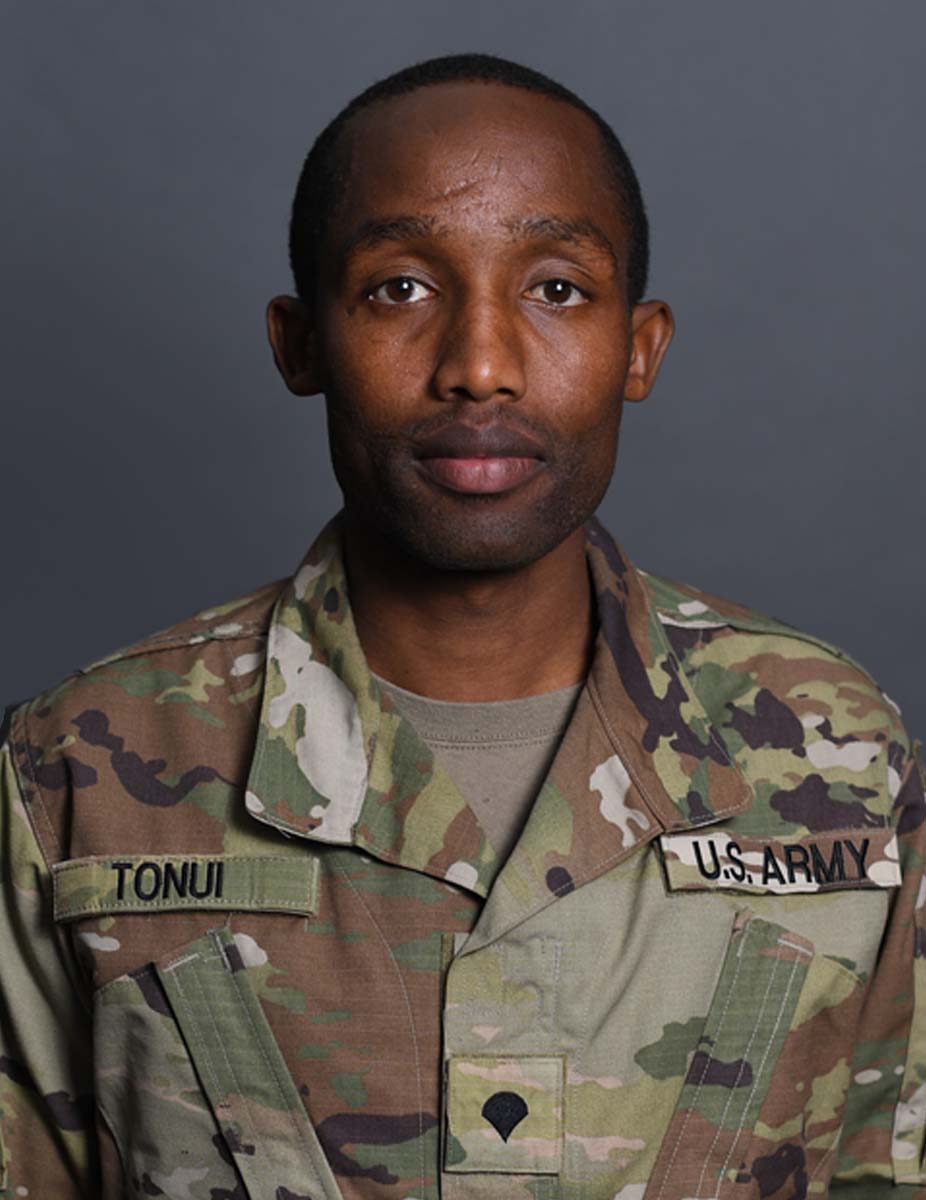 SPC Frankline Tonui
3,000m Steeplechase
Event:
3,000m Steeplechase
Hometown:
Fayetteville, AR
High School:
Moi High School
College:
University of Arkansas
MOS:
91D, Tactical Power Generation Specialist
Frankline started running in 2012 to earn an athletic scholarship for college. "I was too skinny to play football, so running was the best fit for me," he says. He competed as a full time student-athlete at the University of Arkansas, where he was an NCAA National Runner-Up in steeplechase and a First Team All-American. After enlisting in the Army in 2016, he has become a USA Track & Field Qualifier and won a gold medal at the 2018 Army Ten Miler.
No excuses. Someone's always got your back…and vice versa.
Career Highlights
2018 Army Ten Miler Champion
2018 -Qualifier, USA Track & Field Trials