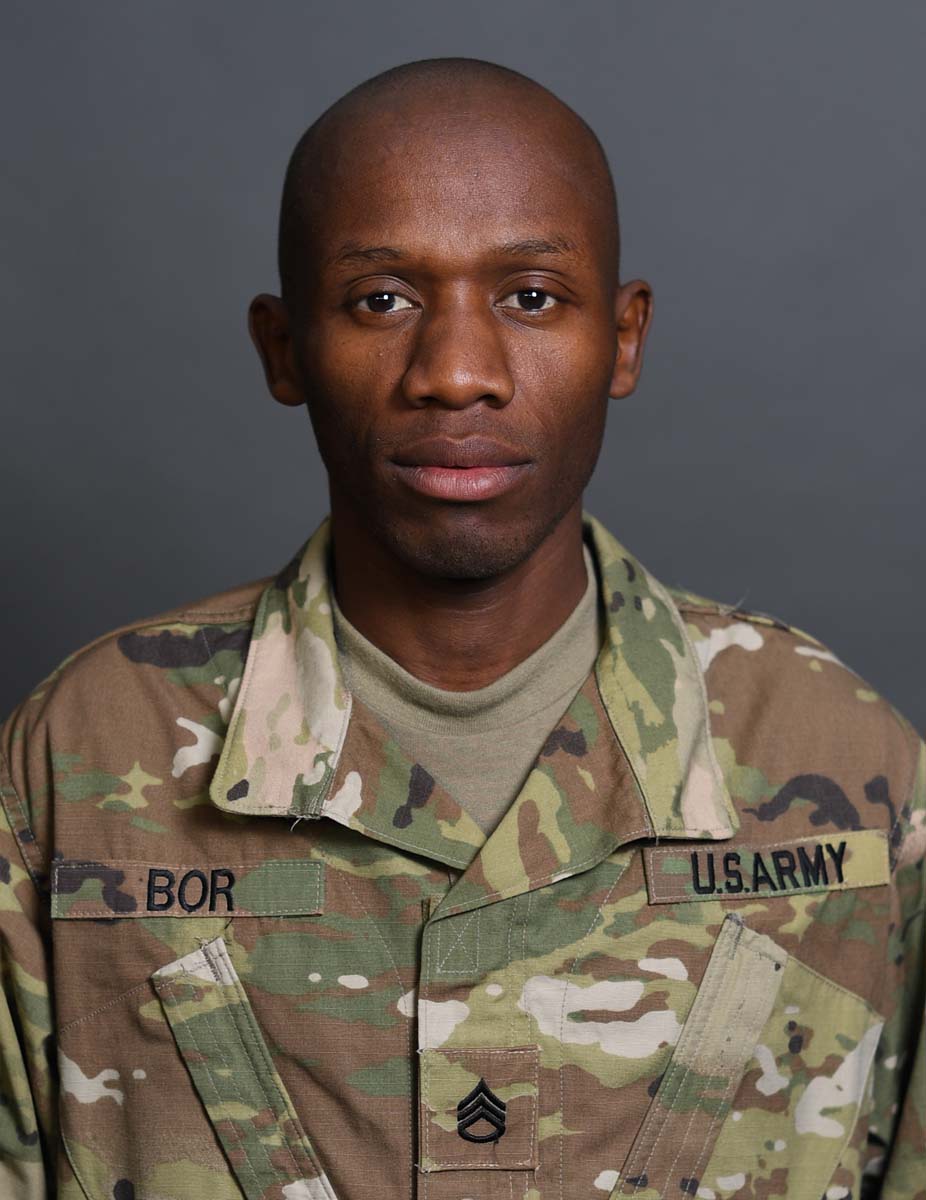 SSG Hillary Bor
3,000m Steeplechase
High School:
Arnesent High School
College:
Iowa State University
MOS:
36B, Financial Management Technician
Hillary's specialties in high school were long jump and 110m hurdles. His serious running career began in 2006, as he graduated and applied for athletic scholarships. He found the steeplechase a good match for him – a sport that requires running, but also the ability to jump and clear barriers. After an accomplished cross country and track and field career at Iowa State University, Hillary joined the Army. With the WCAP, he has competed at the very top levels of the sport, including the 2016 Olympics and 2017 World Championship.
In order to succeed in any sport, you need to be disciplined and have patience. Then, trust the process.
Career Highlights
USATF Indoor Championships - 3,000m Bronze Medalist
U.S. Cross Country World Team Member
Great Stirling Cross-Country Champion (Stirling, Scotland)
2nd Place, USA Track and Field National Championships.
Hillary's silver-level finish in Des Moines, Iowa, was an amazing rebound from a couple of obstacles. By the June 2018 championships, Hillary had still not healed completely from a year-old groin injury. Not only that, he had only recently returned to training from an important seven-week break for the Army's Advanced Leaders Course. "I came back to WCAP in December 2017 with special strength and conditioning workouts, and later started normal training," he recalls. "Now, I'm close to 100% again." And he's gunning for more personal best times in the races to come.
3rd Place, USA Track and Field National Championships
"After the Olympics, I knew I could run with anyone in the world," says Hillary. A month before this meet, he had run an 8:11 personal best time in Rome, but had also suffered a groin injury. He ran injured in this race, yet still won third place with a time of 8:18.83. "It's been a long recovery," he admits…but one that has still seen impressive race times.
2nd Place, USA Olympic Trials, with a time of 8:24.10
7th place, 3000m Steeplechase, Olympic Games
"The Olympics is always a highlight, since you're running against the best in the world," says Hillary. A special honor for him was the opportunity to run with a Kenyan three-time Olympian. "I won my heat, and went to the finals," he adds. "In that race, you compete against the best of the best of the best!" It had been an amazing ascent for Hillary, who was a surprise second-place finisher in the Olympic Trials, and had joined WCAP right after that event.