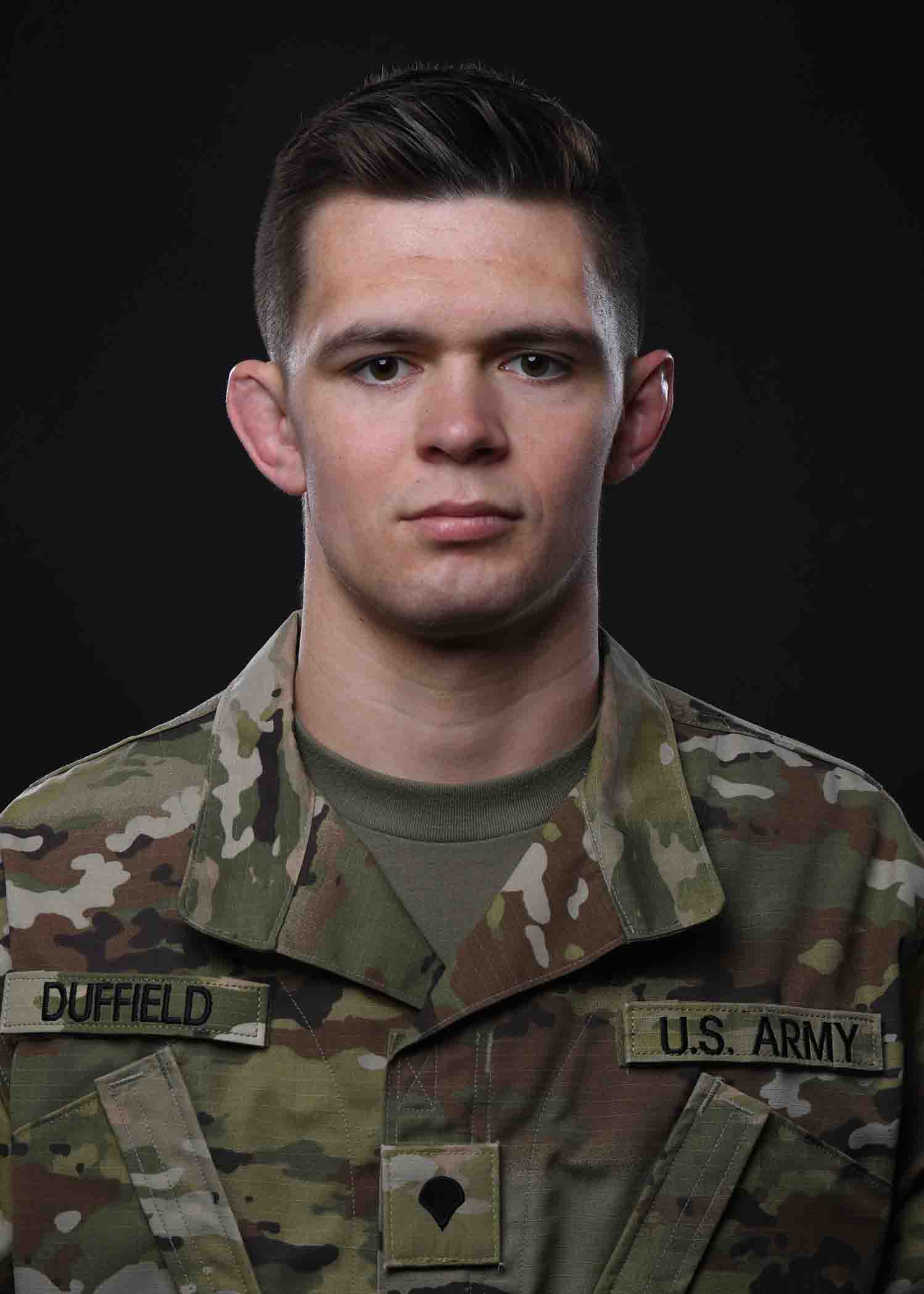 SPC Dalton Duffield
Greco-Roman Wrestling
High School:
Westmoore High
College:
University of Oklahoma
Joined Army:
February 2020
MOS:
12N, Horizontal Construction Engineer
When Dalton was young, he would watch WWE and wrestle with his big stuffed animals in his living room, pretending to be the guys he saw on the television. At nine years old, his parents let him try wrestling officially for the first time. He also played football until he was a sophomore in high school but decided to specialize and avoid the risk of injury to stay healthy for wrestling. After high school, Dalton wrestled at the University of Oklahoma for two years before moving to the Northern Michigan Olympic Training Site. He joined the Army because of its reputation of producing strong, honorable men and women…and very successful athletes. Now a four-time US National Team member himself, he is proud to be a part of that tradition.
It's not whether you get knocked down, its whether you get up.
Career Highlights
(4x) U.S National Team member
2023
2nd Place - Final X Wrestling Tournament, Newark, NJ, (Greco-Roman 55kg)
1st Place - Final X Wrestling Challenge Tournament, Newark, Colorado Springs, CO (Greco-Roman 55kg)
1st place - Pan-American Wrestling Championships, Buenos Aires, Argentina (Greco-Roman 55kg)
2nd place - Armed Forces Championships (Greco-Roman 55kg)
2022
Senior National Team Member (Greco-Roman 55kg)
2019
2nd place - U.S. National Championships, Las Vegas, NV (Greco-Roman 55kg)
U23 World Team Member (Greco-Roman 55kg)