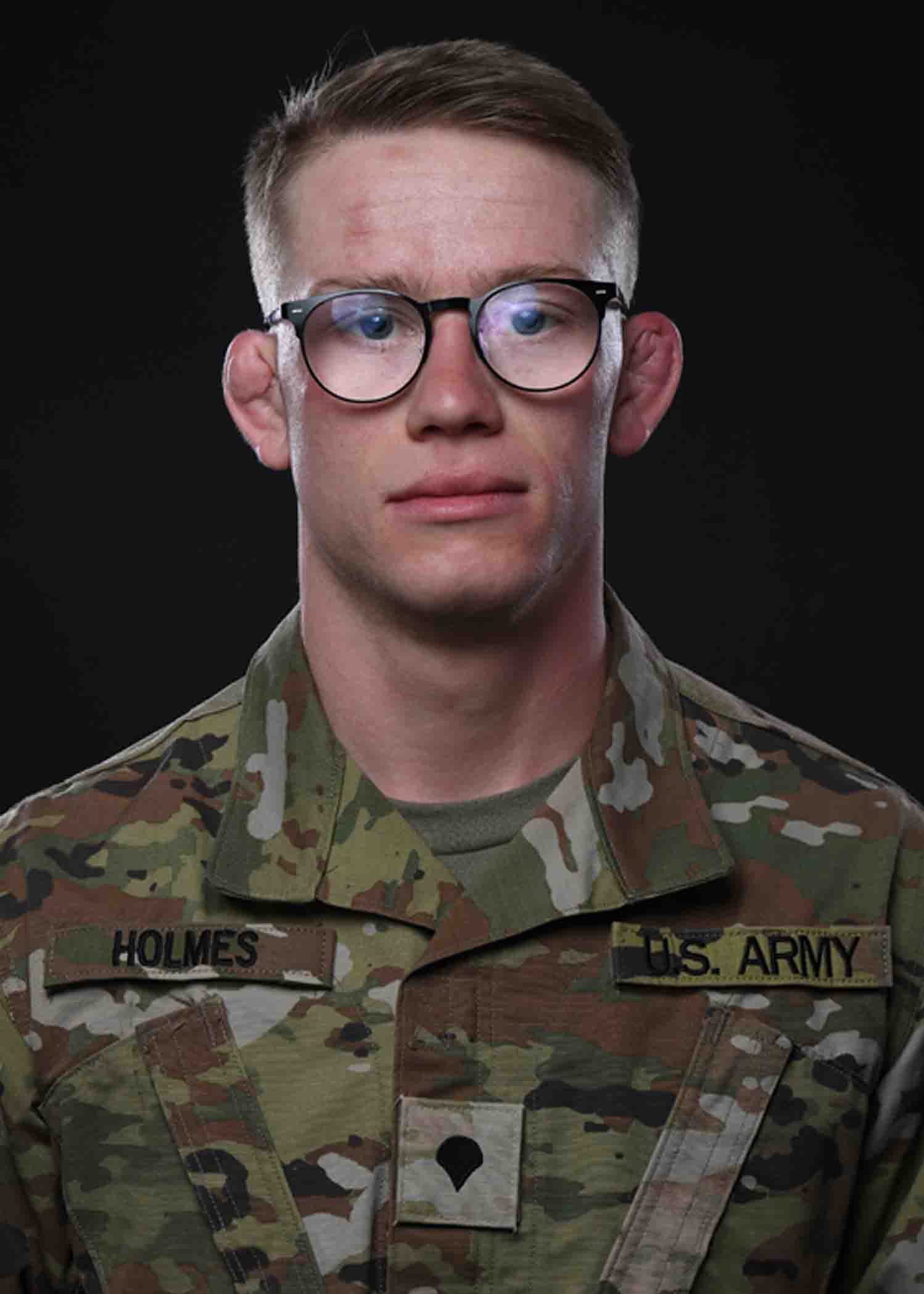 SPC Britton Holmes
Greco-Roman Wrestling
College:
Northern Michigan University
MOS:
88M, Motor Transport Operator
Britton started wrestling at the age of three, following in his father's footsteps. As he got older, wrestling continued to stand out to him as the most humbling sport that would challenge him every day – but he also became a standout, named Fargo All-American in Greco-Roman wrestling. After high school, Britton attended Northern Michigan University and trained at the Olympic Training Site in Marquette, Michigan. His professional wrestling career has also included a 1st place finish at the U23 World Team Trials and a 3rd place medal at the Olympic Trials last chance qualifier. Since joining, he has represented the US Army on his first world team in Belgrade, Serbia.
I chose wrestling over other sports because it is one of the most humbling sports that challenges me as an individual everyday.
Career Highlights
2023
1st place - Armed Forces Wrestling, Bremerton, WA (Greco-Roman 82kg)
1st place - Armed Forces Wrestling, Bremerton, WA (Freestyle 74kg)
2022
U23 U.S. World Team Member
3rd place - Bill Farrell Memorial, Cedar Falls, IA (Greco-Roman 77kg)
1st place - U.S. Open, Las Vegas, NV (Greco-Roman 77kg)
1st place - World Team Trials Challenge Tournament, Coralville, IA (Greco-Roman 77kg)
2nd place - Final X New York, New York, NY (Greco-Roman 77kg)
1st place - Bill Farrell Memorial, New York, NY (Greco-Roman 77kg)
2021
U23 U.S. World Team Member
3rd place - World Team Trials, Lincoln, NE (Greco-Roman 77kg)
2018
U.S. Junior Pan American Team Member (67kg)