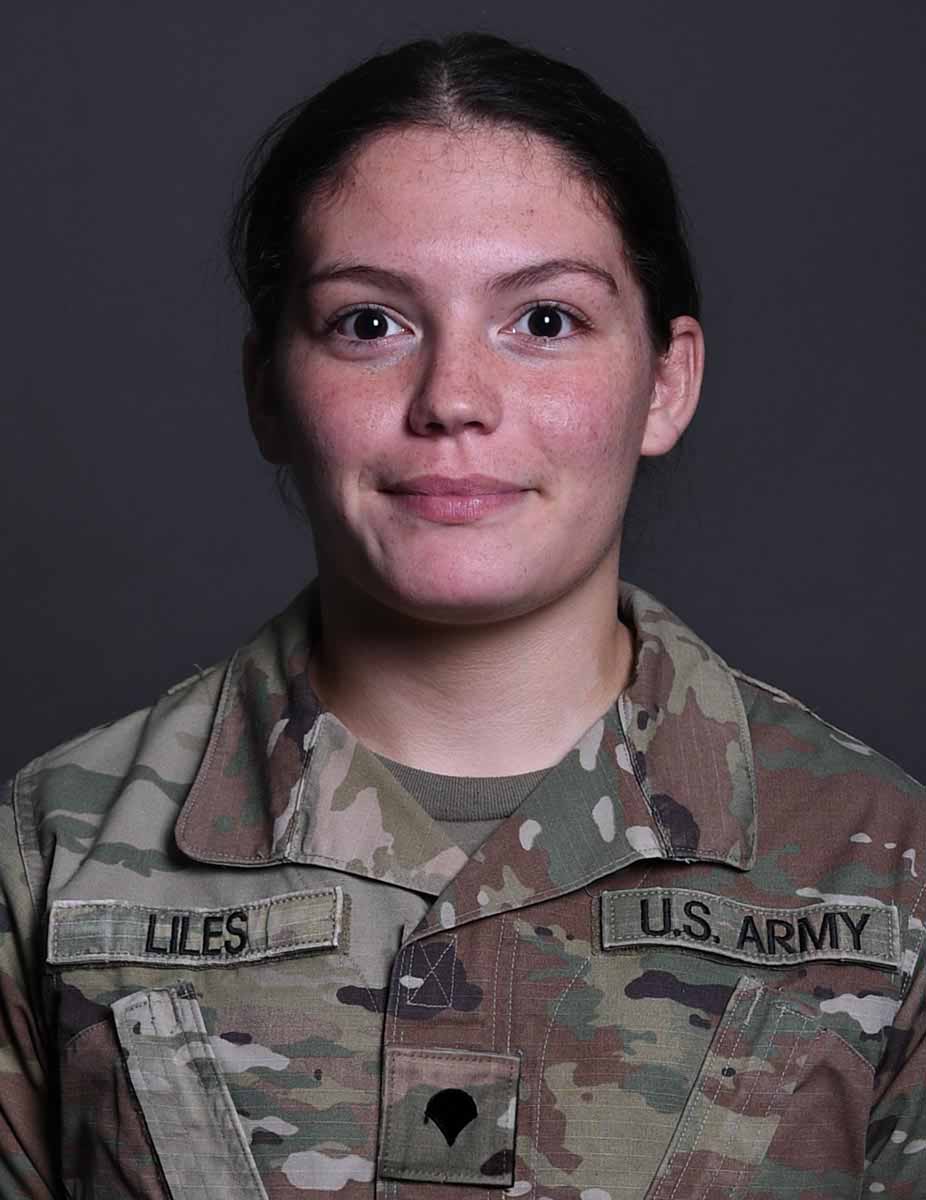 SPC Alexandria Liles
Freestyle Wrestling 62kg
MOS:
13M, Multiple Launch Rocket System
Alexandria and her brothers were extremely close growing up. So when they began wrestling in 2014, she says, "I followed closely behind, and the rest is history." She wrestled her way through high school, becoming the first four-time undefeated Texas State champion, and then joined the Army in 2019. Alexandria not only sets the standard as a Soldier-athlete, but also helps put on camps for young girls' self-improvement. Throughout her wrestling career – continuing into her current international competitions – she finds motivation in the example of her late older brother. She carries his inspiration with her each time she steps on the mat.
WCAP has some of the best female wrestlers in the nation. Seeing them accomplish some of my goals every single year, with their work ethic, drives me to be my best for both myself and our program.
---
Career Highlights
2022
Senior National Team Member
U23 World team Member
10th Place, World Championships
2019
2nd Place, Junior Pan American Wrestling Championships
5th Place, Poland Senior Open
2017
Champion, Saori Yoshida Cup