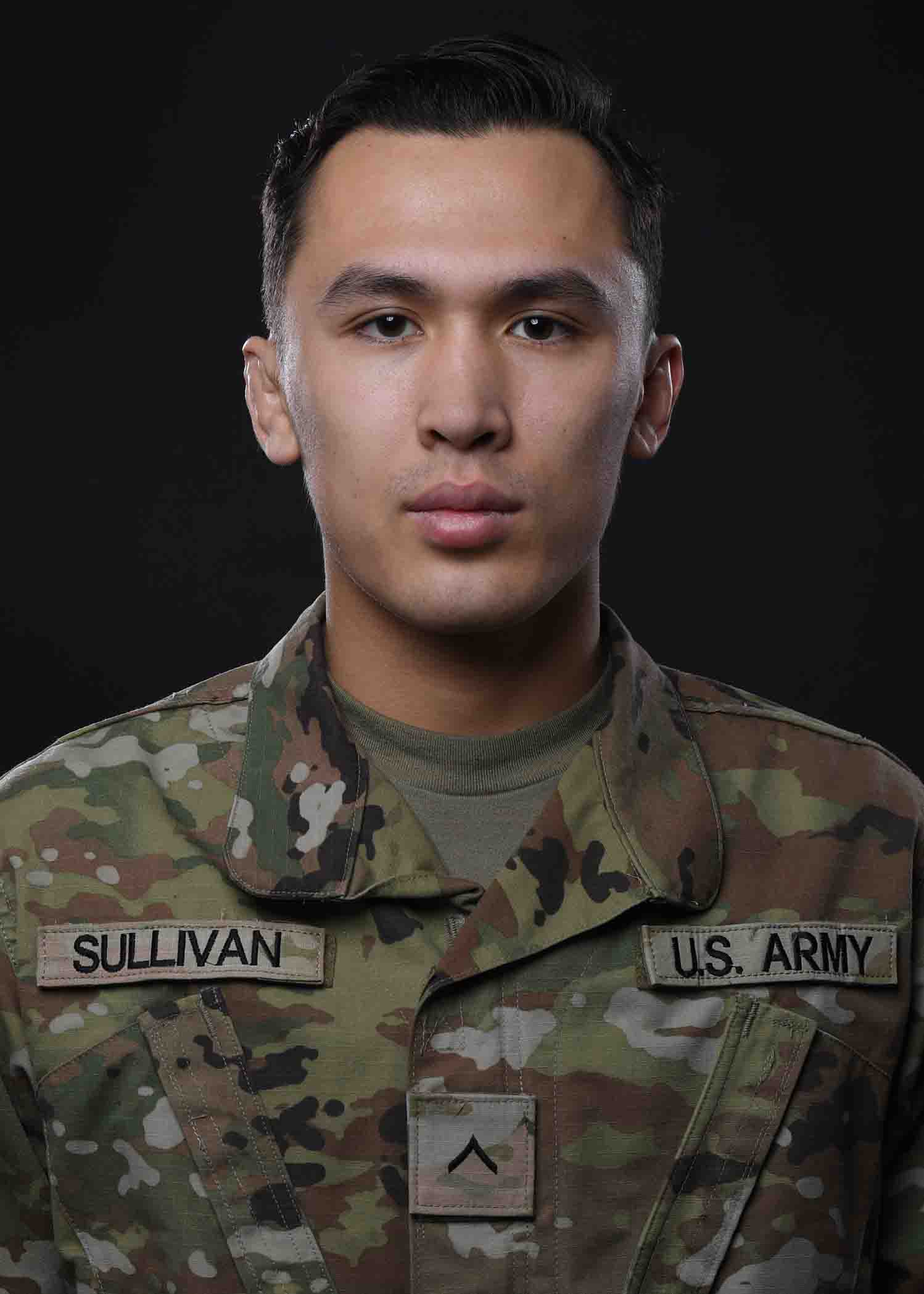 PVT William Sullivan
Greco-Roman Wrestling
High School:
SLAM Academy
Joined Army:
February 2022
MOS:
92G, Culinary Specialist
Sullivan started wrestling when he was just three years old. Coming from a family of wrestlers, he had a solid support system and enjoyed the experiences the sport brought him.
After competing for Oklahoma City University, Sullivan joined the Army to be able to represent his country and become a part of something bigger than himself. It's an honor for him to be able to represent the USA as both a Soldier, and an Athlete, especially after having watched a lot of past and current WCAP athletes compete.
In Sullivan's mind, there's no sport quite like wrestling. A demanding sport both physically and mentally while providing valuable life skills.
"The most important project you can work on is molding yourself into the person you want to become." - Inky Johnson
Career highlights
2x Junior National Champion
2023
1st place - Armed Forces Wrestling, Bremerton, WA (Freestyle 57kg)
3rd place - Team Trials Challenge Tournament, Colorado Springs, CO (Greco-Roman 55kg)
2021
Junior World Team Member
Bronze Medal - Junior Pan-Ams