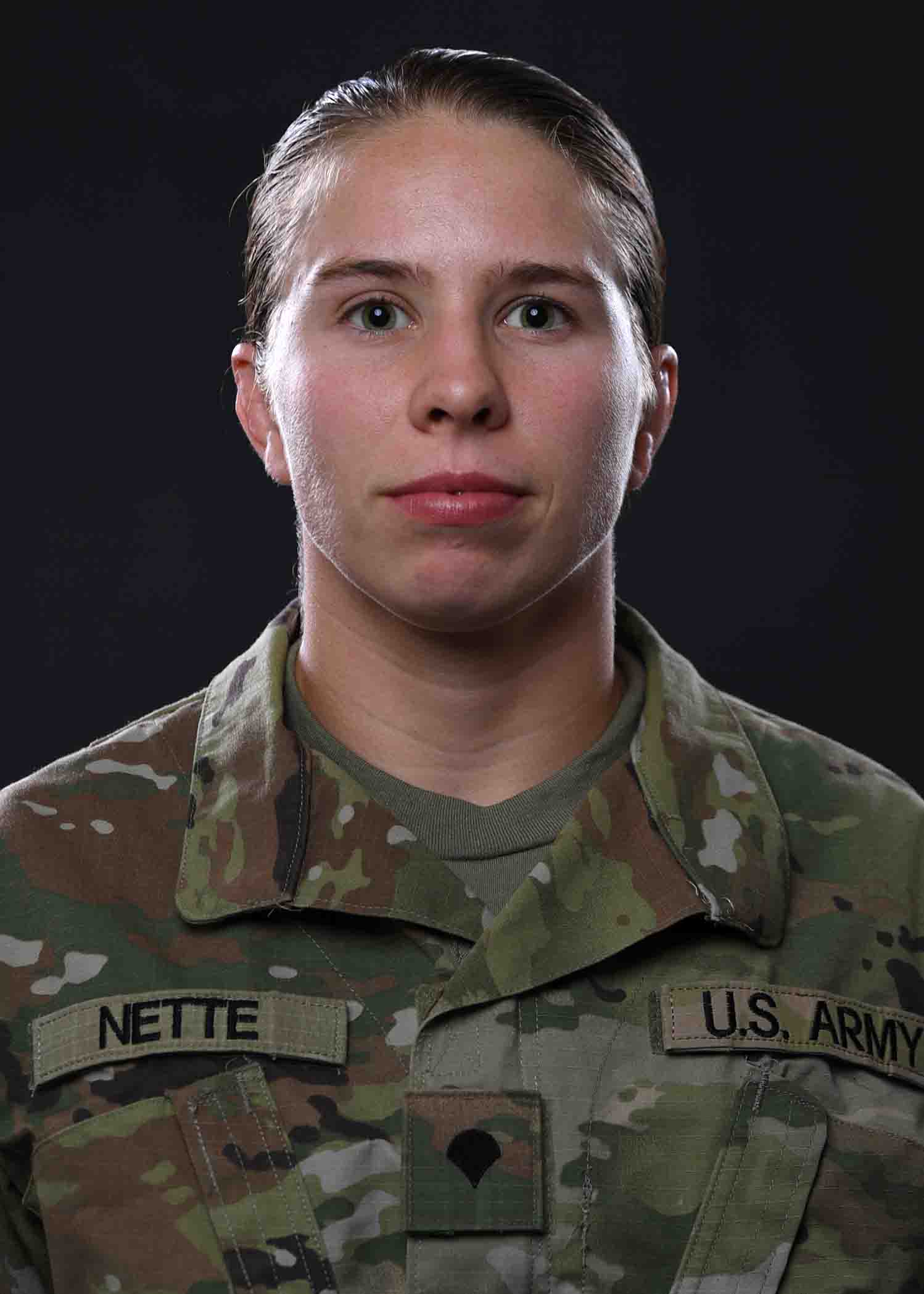 SPC Abigail Nette
Women's Wrestling
High School:
Destrehan High
College:
Campbellsville University
MOS:
92G, Culinary Specialist
Abigail Nette, a talented freestyle wrestler from St. Rose, Louisiana, started her wrestling journey at the age of 6, inspired by her father's legacy. Choosing wrestling for its unique individual challenge, she achieved early success, winning Louisiana Freestyle State titles against boys. College brought two national championships and U23 World Team representations. Joining the Army in August 2022, Abigail saw an opportunity for personal growth and wrestling advancement. Proud to serve her country while pursuing her athletic dreams, she trains with the World Class Athlete Program (WCAP) to achieve her ultimate goal of becoming a world and Olympic medalist.
Those at the top of the mountain did not fall there.
Career Highlights
2022
U.S. Senior World team
1st Place - Final X Wrestling Tournament, Newark, NJ, (Freestyle 59kg)
2020
College National Champ
Patricia Miranda Medal
2019
U.S. U23 World Team
College National Champ
2018
U.S. U23 World Team