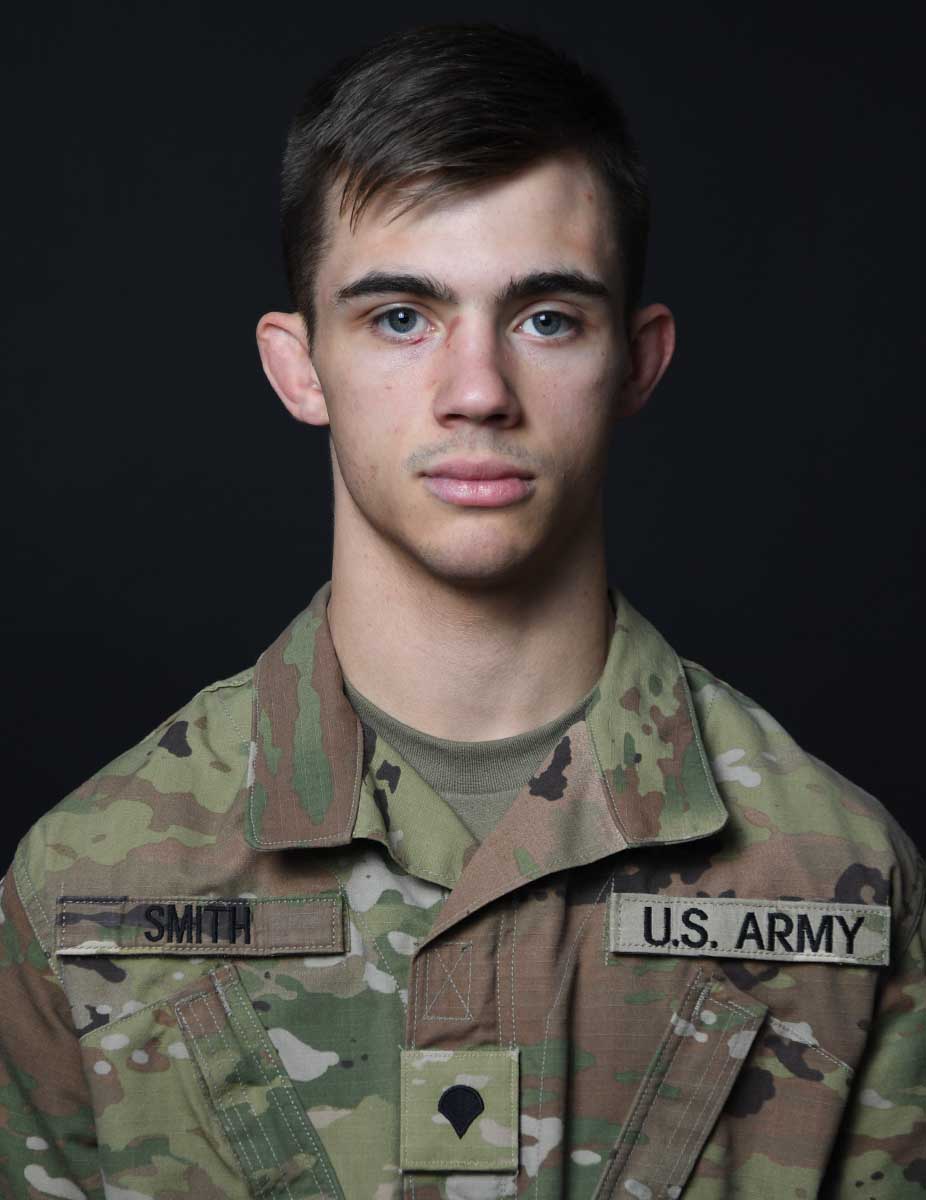 SPC Cole Smith
Greco-Roman Wrestling 55kg
Event:
Greco-Roman Wrestling, 55KG
High School:
Springs Studio of Academic Excellence
MOS:
12N, Horizontal Construction Engineer
Cole took up wrestling in eighth grade, when his football coach recommended it to help with tackling. He enjoyed that his success in the sport rested completely on him, not a team. He decided to specialize. As a young athlete, Cole quickly became a standout, winning the 2018 Western Regional Championship. He joined the Army after graduating high school to serve his country while doing something he loves. As a WCAP Soldier-Athlete, he has placed at both the 2021 Senior Nationals and the 2021 U23 World Team Trials, and he continues his upward trajectory to Olympic gold.
Hard work beats talent when talent doesn't work hard.
---
Career Highlights
2022
Junior National Team Member
2021
5th place, U23 World Team Trials
6th place, Senior Nationals