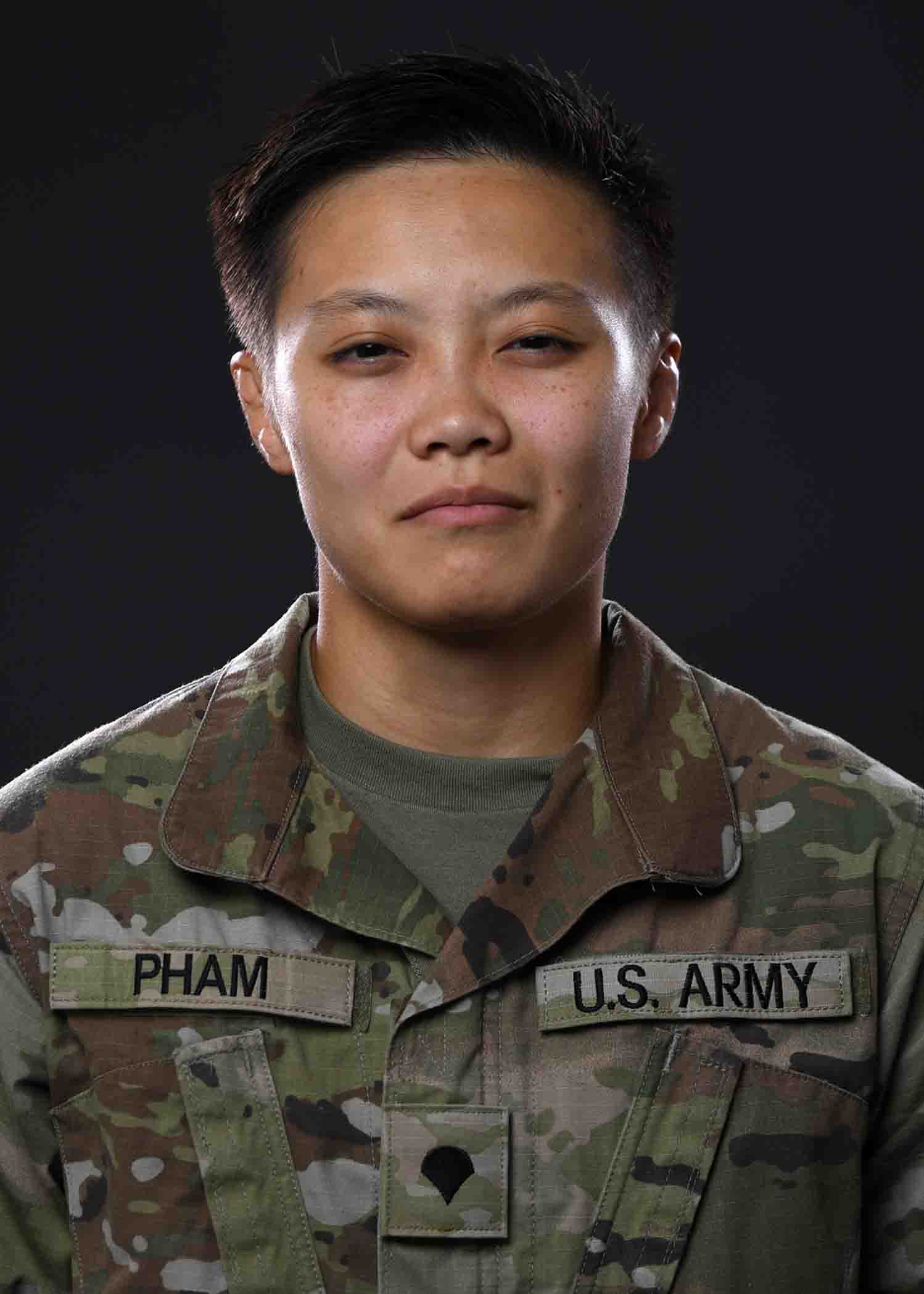 SPC Nina Pham
Women's Wrestling
High School:
Yerba Buena High
College:
Wayland Baptist University
Joined Army:
September 2022
MOS:
92Y, Unit Supply Specialist
SPC Nina Pham, an accomplished women's wrestler hailing from San Jose, CA, discovered her passion for combat sports in middle school, choosing wrestling to steer clear of her neighborhood's challenges. Her commitment and skill brought remarkable achievements, including being a 2X NAIA National Champion and an Olympic Trials Qualifier. After high school, she pursued wrestling at Wayland Baptist University, becoming a 2X National Champion and 4X All-American. Joining the Army in September 2022, she aimed to create a lasting legacy for her family, who worked hard to achieve success in the United States. Nina feels humbled and inspired, serving her country while pursuing her athletic dreams alongside fellow soldier athletes.
Impossible is not a fact. It's an opinion. Impossible is temporary. Impossible is nothing.
Career Highlights
2X NAIA National Champion
2022
2nd Place - USA Wrestling U23 Team Trails
2021
2nd Place - USA Wrestling U.S. Open
2020
U.S. Olympic Trials Qualifier