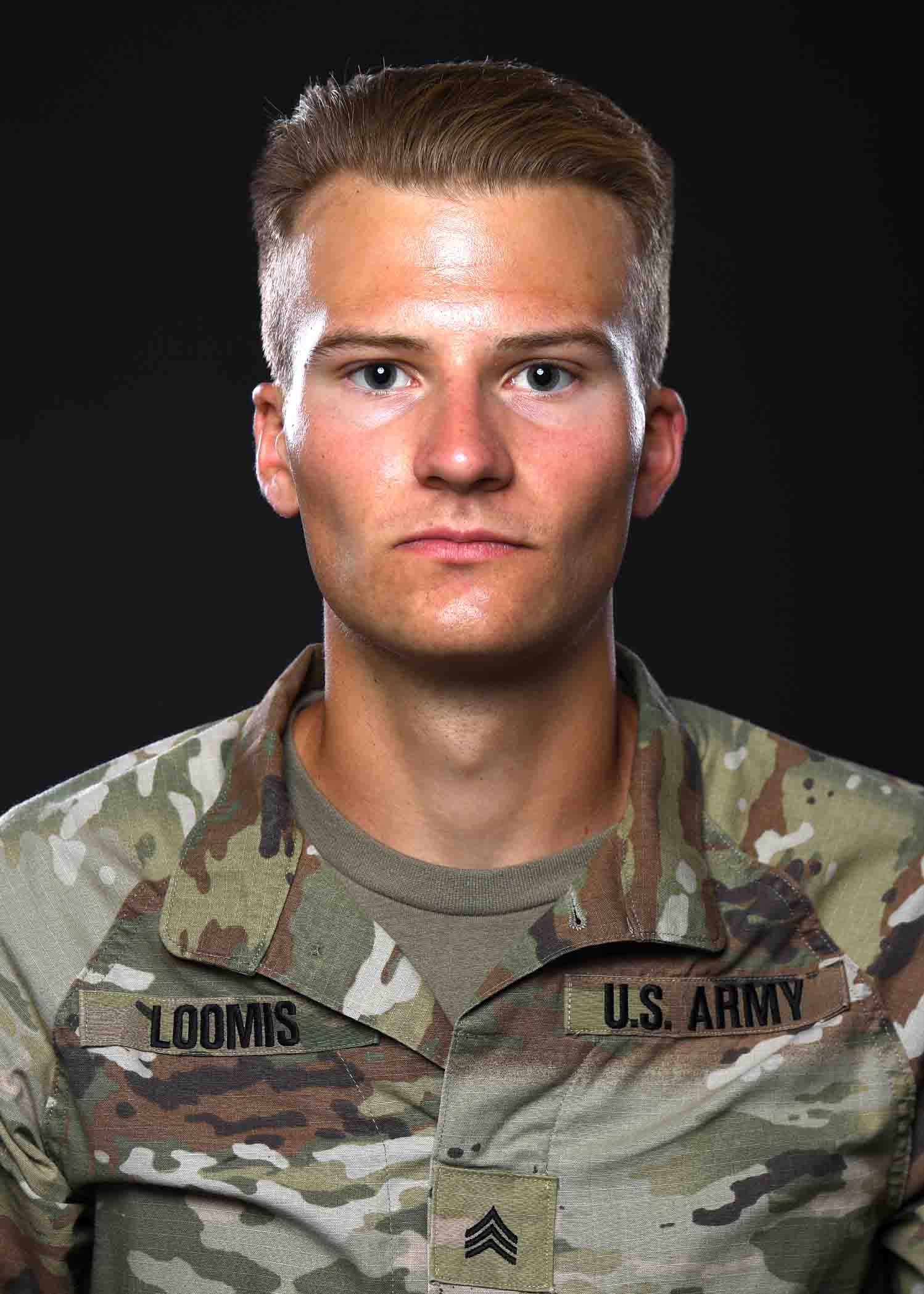 SGT Benjamin Loomis
Nordic Combined
High School:
Winter Sports School of Park City High
College:
DeVry University
MOS:
88M, Motor Transport Operator
You might say Benjamin grew up in winter sport, having started cross-country skiing at two and ski jumping at five. He fell in love with the sports, and since he could not choose between them, he decided to focus on Nordic combined, which includes both. As a young athlete, he excelled, winning a silver medal at the 2016 Youth Olympic Games in Lillehammer, Norway. After high school he committed completely to Nordic combined, traveling and training for the sport full-time. After enlisting in 2019, Benjamin continues to pursue his Olympic goals as a Soldier-athlete.
I am humbled and very proud to be representing the United States of America as both a Soldier and an athlete. Representing this country is a true honor and something I hope will inspire future generations.
Career Highlights
2022
U.S. Olympic Team Member
2019
U.S. World Championships Team Member
2018
U.S. Olympic Team Member
3rd place - U.S. Olympic Team Trials
2nd place - U.S. National Championships
2017
2nd place - U.S. National Championships
U.S. World Championships Team Member