World Class Athlete Program beyond the gym; helping the Army and community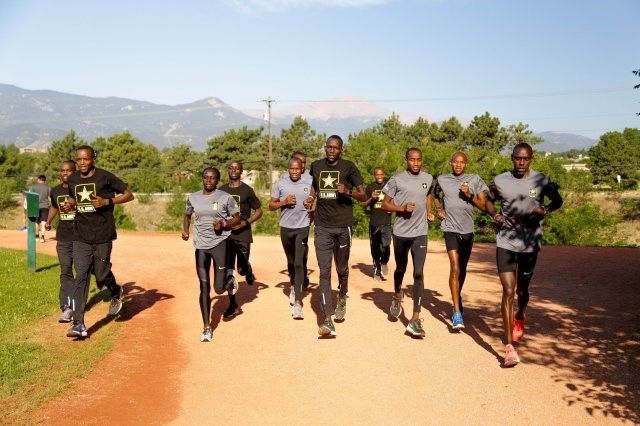 FORT CARSON, COLORADO (June 18, 2018)- The World Class Athlete Program falls under the U.S Army Installation Management Command with the main goal of training Soldier athletes to become national champions and Olympians while maintaining their Solider duties, according to the program's commander, Capt. Glenn Nieradka.

The performance-based command in Fort Carson, Colorado, is home to the WCAP headquarters where many of the Soldier athletes train. The athletes prepare for competitions with specialized workouts at a high intensity sometime six days a week. Although training is important, WCAP is involved in a lot more.

"Our Soldiers take part in nutrition programs, community outreach, mentorships and Total Solider Enhancement Training," said Capt. Nathaniel Garcia with WCAP.

Nutrition is vital for the athletes' performance, and Capt. Kelly Kaim makes sure they are informed on how to fuel their bodies before and after competition. Kaim was brought into the program after Nieradka took command in August 2007.