Staff Sgt. Nickolaus Mowrer Wins Bronze at 2023 Pan American Games
10/30/2023
By Maj. Nathaniel Garcia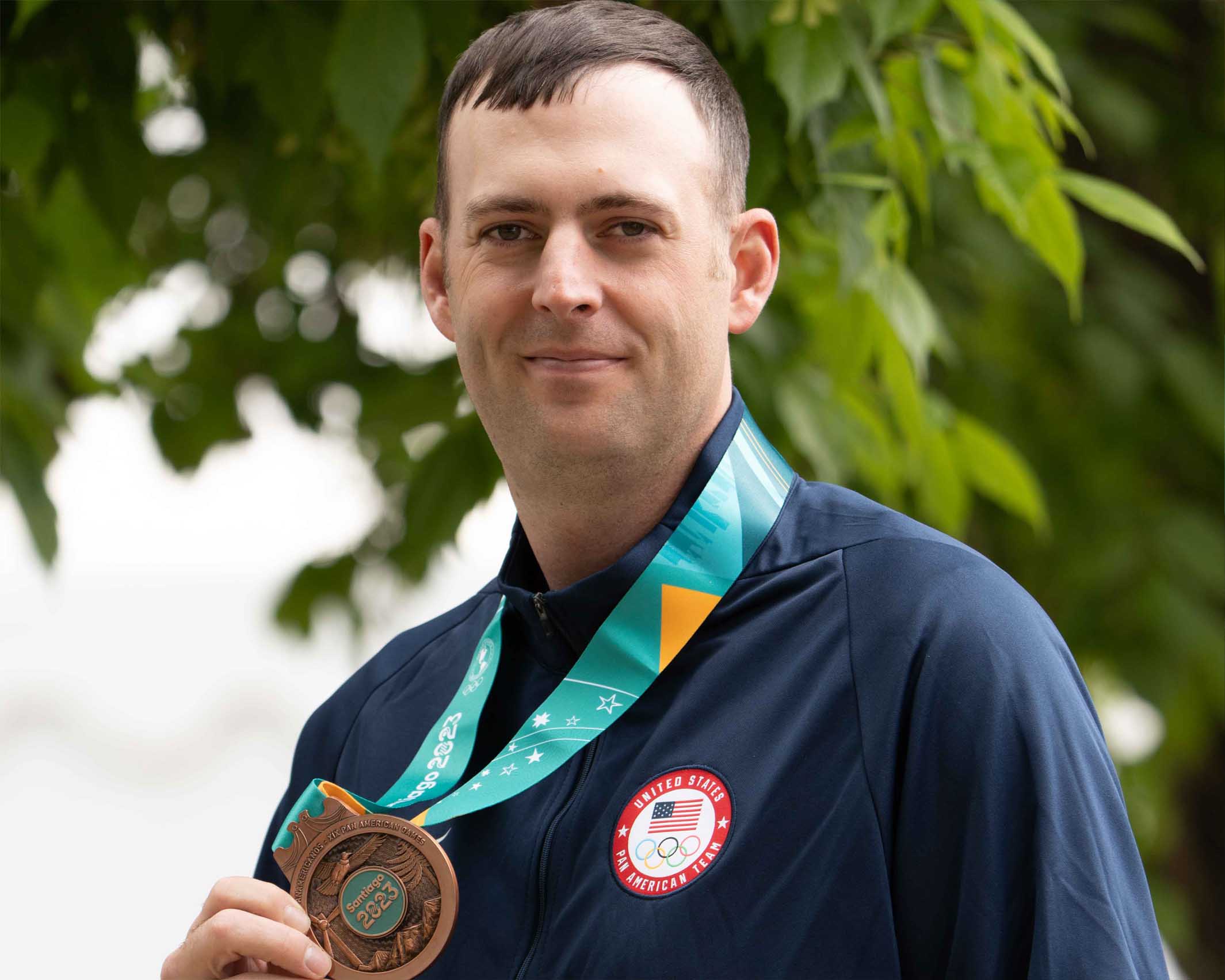 Santiago, Chile – Staff Sgt. Nickolaus Mowrer, a member of the World Class Athlete Program (WCAP) shooting team, competed in the Men's 10m Air Pistol Mixed Team Event at the 2023 Pan American Games in Santiago Chile. Staff Sgt. Mowrer showcased his exceptional pistol shooting skills securing a well-deserved bronze medal for the U.S. Army WCAP and Team USA.
In the Men's 10m Air Pistol Event, Mowrer finished just shy of the podium in 5th place with a commendable score of 175.5 but his true spirit emerged in the Mixed Team Air Pistol Event, where he joined forces with civilian athlete Lisa Emmert. Their partnership brought about a triumphant moment for Team USA as they secured the third-place spot on the podium.
In a thrilling face-off, Nick Mowrer and Lisa Emmert of Team USA defeated Felipe Aleida and Cibele Bautista of Brazil with a resounding score of 16-0, securing the bronze medal and celebrating their achievement on the international stage.
Reflecting on his performance at the 2023 Pan American Games, Staff Sgt. Mowrer shared, "I didn't get the results I wanted in the individual event, but I'm thrilled that I was able to share this moment of winning the bronze with Lisa and proud to have been able to represent the U.S. Army and Team USA here at these Games."
The World Class Athlete Program extends its heartfelt congratulations to Staff Sgt. Mowrer and Lisa Emmert for their remarkable success, and to all the athlete-soldiers representing the United States during the 2023 Pan American Games.
You can follow their journey on social media by following @USArmyWCAP or at www.armywcap.com.
---