SFC Elizabeth Marks Earns Bronze Medal on Day Three of 2023 Para Swimming World Championships
August 3, 2023
By Staff Sgt. Michael Hunnisett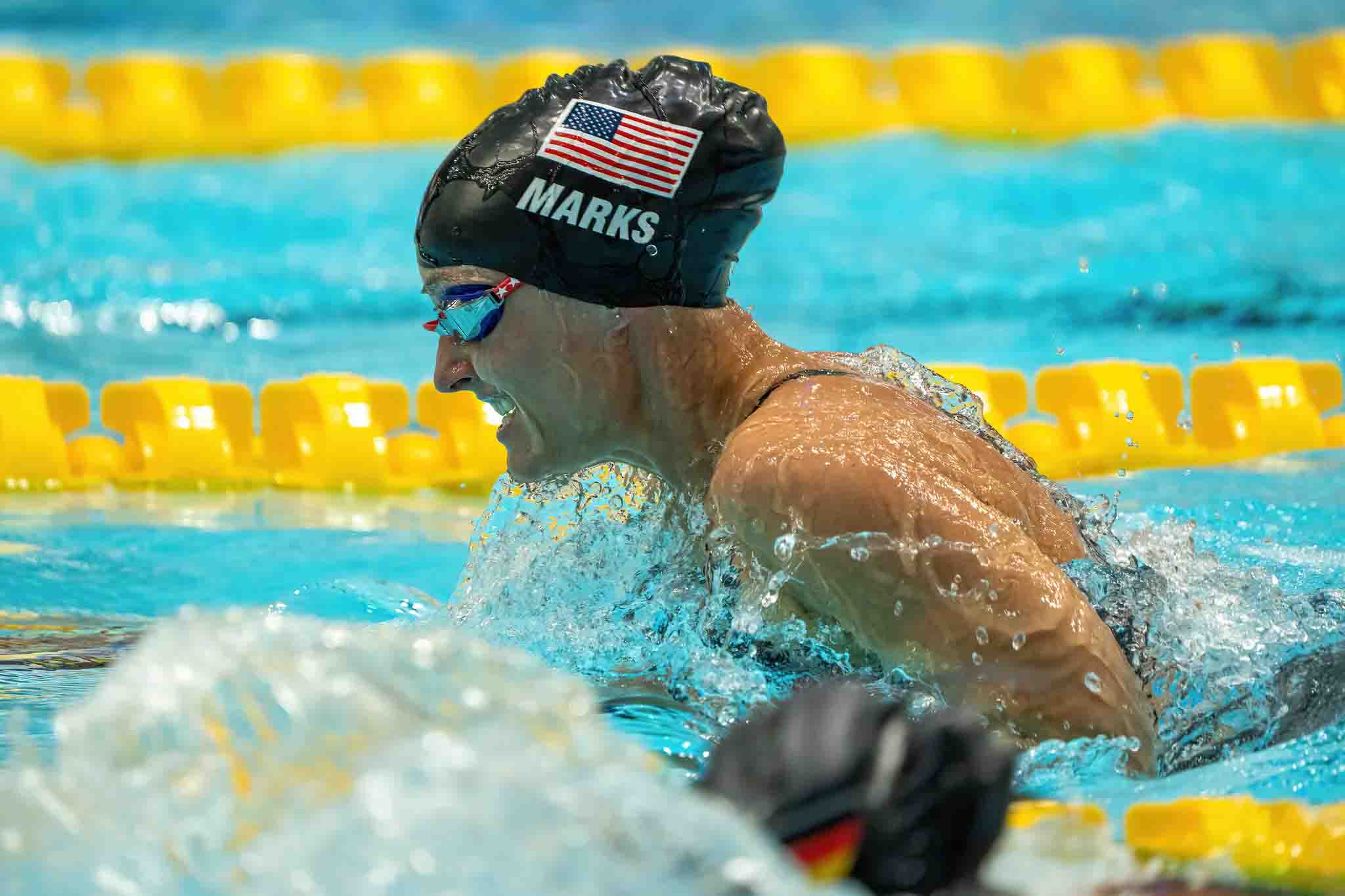 Deleted Page Type Composer Form Element (Block ID %s)
MANCHESTER, England – U.S. Para Swimmer and Soldier-Athlete Sgt. 1st Class Elizabeth Marks won the bronze medal Wednesday l in the women's 200-meter individual medley SM6 at the 2023 Para Swimming World Championships at the Manchester Aquatics Centre.
Marks' commitment, preparation, and dedication were on display as she clocked a competitive final time of 3:02.96. Because of the amount of entries, the race went directly to finals. Adding to her growing world medal count, this achievement reflects Marks' rigorous training and relentless pursuit of excellence.
"I've been a little under the weather, so I didn't have any expectations," Marks said. "My plan was to be grateful to swim and celebrate that, and that's what we got to do!"
Marks' resilience and unwavering determination resonated out of the pool. Her bronze followed a fifth-place finish in the women's 100 backstroke S6 on the first day of competition.
Her performance at the 2023 Para World Championships serves as a significant milestone on the road to the 2024 Paralympics to be held in Paris.
Marks will compete in the women's 50 freestyle S6 on Friday (Aug. 4) and the women's 50 butterfly S6 on Sunday (Aug. 6), the last day of competition.
You can follow Marks' and the WCAP athletes on social media at @USArmyWCAP.
---