WCAP Healthy Salmon Burger
By SFC Brian Byrd, WCAP Nutrition NCO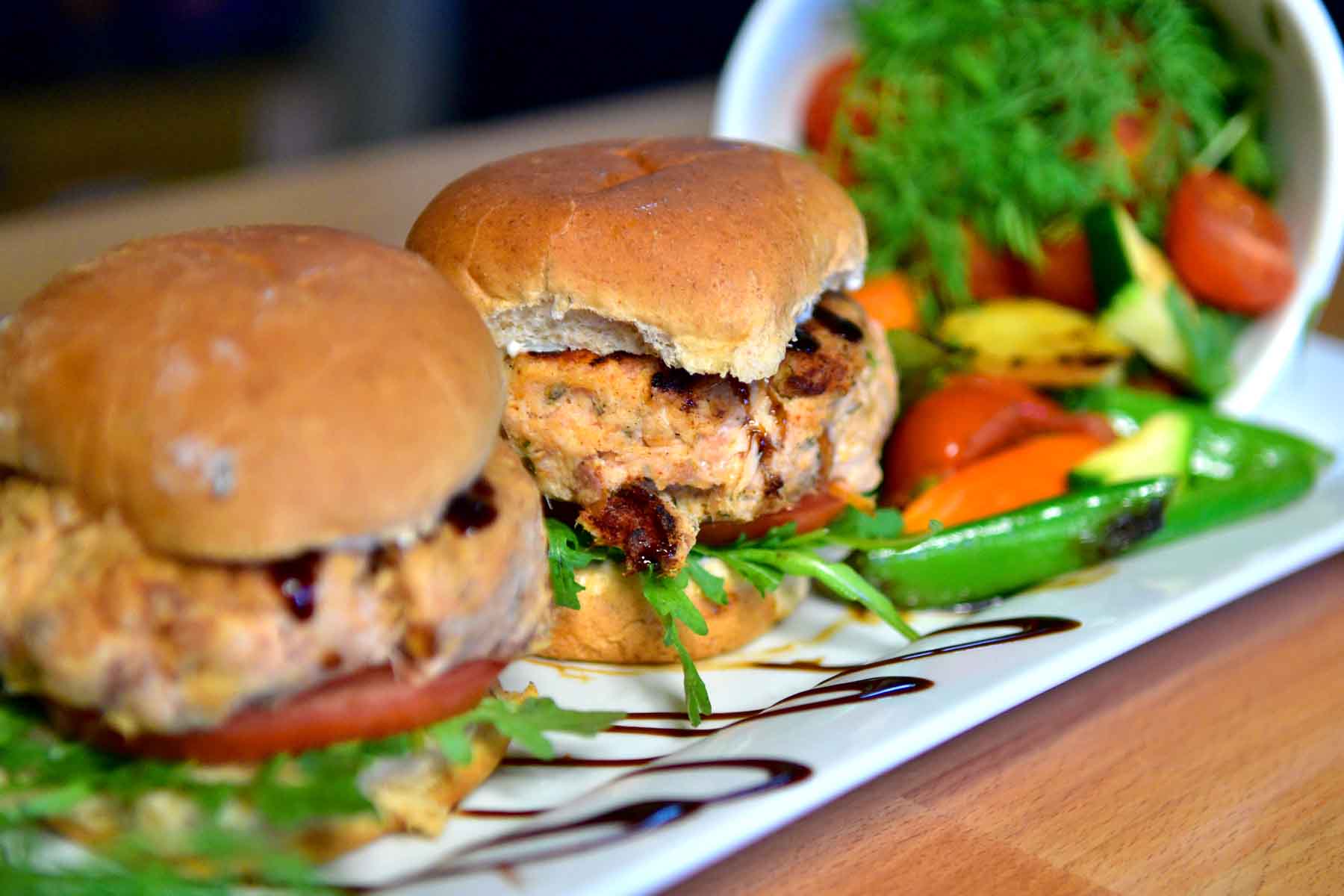 Deleted Page Type Composer Form Element (Block ID %s)
Servings: 2 burgers
Ingredients for Burgers
1/2 lb Salmon fillets chopped
2 slices wheat toast (crumbled)
1 teaspoon smoked paprika
1/4 teaspoon cayenne pepper
1/4 teaspoon Chopped garlic
1/4 teaspoon chopped green onion
1/4 teaspoon Fresh Thyme
2 Tbsp plain low fat greek yogurt
1/4 teaspoon salt
Ingredients of Herb cream cheese
4 oz. low-fat cream cheese
1 tablespoon lemon juice
1 teaspoon honey
1/4 teaspoon chopped garlic
1/4 teaspoon dried thyme
1/4 teaspoon chopped green onion
1/8 teaspoon salt
Instructions
1. Place all the ingredients into a food processor and pulse several times until the salmon has broken down and the seasonings are mixed in. Don't pulse too much - you still want a few salmon chunks for texture.
2. Mold each half into a patty using your hands.
3. Place a large non-stick pan over a medium-high heat and cook the burgers for 4 minutes on each side. While the burgers are cooking, stir together all the ingredients needed for the herb cream cheese and chill until needed.
4. Spread the herb cream cheese on top of the burgers and enjoy.
---