WCAP Healthy Buffalo Chicken Chili
By SFC Brian Byrd, WCAP Nutrition NCO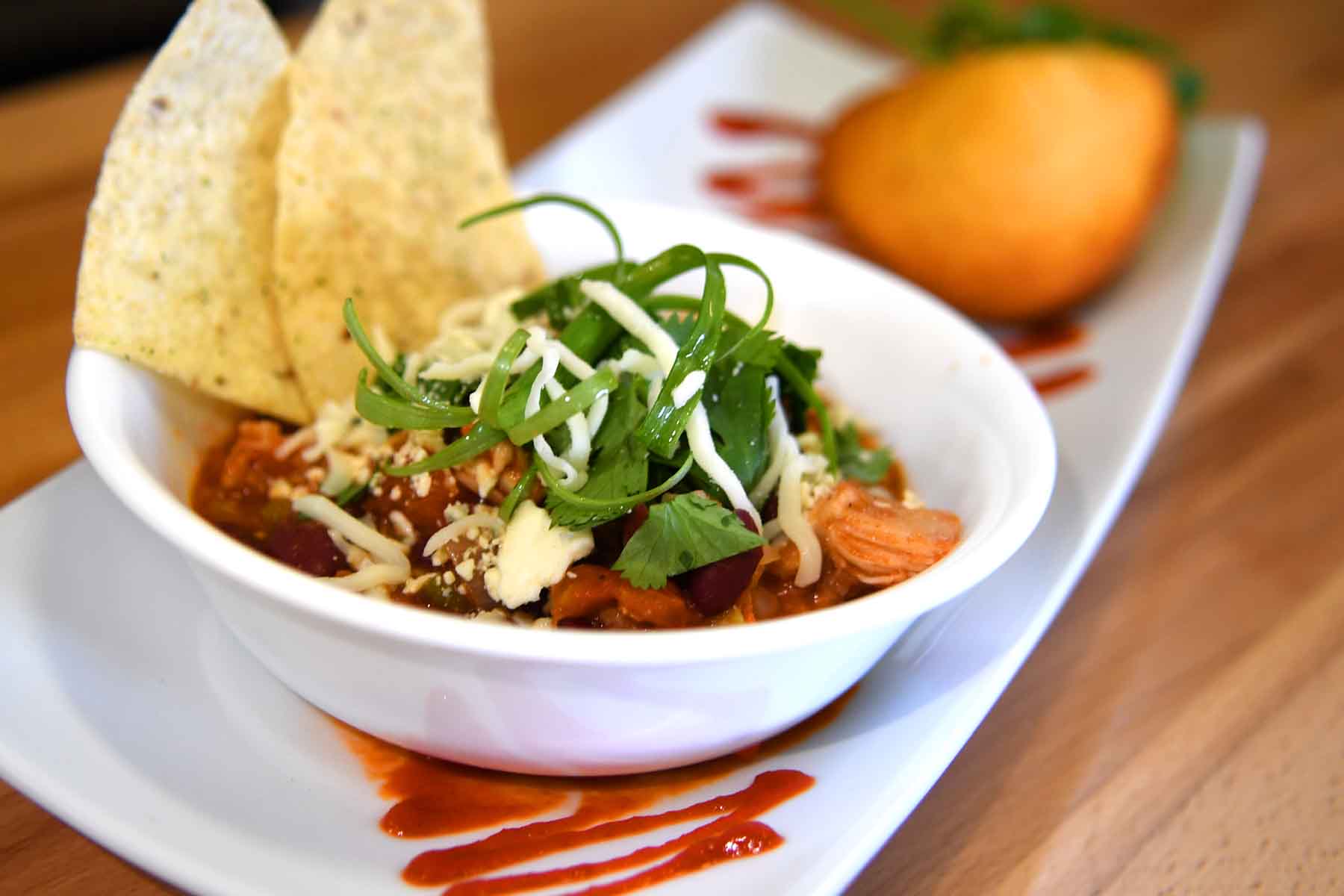 Deleted Page Type Composer Form Element (Block ID %s)
Ingredients
4 garlic cloves, minced

1 large onion, chopped

3 large carrots, chopped

4 large celery stalks, chopped

2 - 15 oz. cans any beans, drained & rinsed

28 oz. can diced tomatoes, low sodium

1/4 cup Frank's red hot sauce

2 tbsp. maple syrup or honey

1 tbsp. cumin

2 tbsp. chili powder

1/2 tsp salt

2 lbs. chicken breasts, skinless & boneless, Cubed

1/2 cup blue cheese, crumbled

Avocado oil

Cilantro, green onion, lime and tortilla chips, for garnish
Instructions
1. In Insta-Pot, add ingredients in the following order: garlic, onion, carrots, celery, beans, maple syrup, cumin, chili powder, smoked paprika, salt, chicken, Frank's red hot sauce and diced tomatoes. Do not stir!
2. Close the lid, set pressure vent to Sealing and press Pressure Cooking on High for 30 minutes. To release the pressure, do quick release by turning pressure valve to Venting position until float valve drops down.
3. Serve hot, garnished with cilantro, green onion and lime. And tortilla chips if wanted.
---